I have a sincere love for Parisian foods; artisan breads, cheeses… and as I have mentioned before, j'adore la pâtisserie! For a few months now, I've been reading pâtisserie books and practicing French baking techniques when time allows. Some of the recipes are complex, and others are elegant and delicious in their simplicity. Although not technically a pastry, Financiers are a perfect example of the latter. They are nutty little sponge cakes that are sometimes served with whipped cream. I'm not one to turn down an opportunity to enjoy whipped cream, and with berries being so lovely this time of year, I decided to whip up a pretty raspberry version.
Financier molds are available online, but cupcake papers are less expensive and make a pretty presentation. I must say, if there's one thing I've learned from the Bake It Pretty Giveaway I'm hosting, it's that you we all LOVE pretty baking papers! (Have you entered? You should!)
The whipped cream is so easy to make. The most difficult part is pushing the raspberry pulp through a mesh strainer. It takes about 5 minutes to push all of it through, and afterward you'll be left with a neat-looking (but also weird) clump of raspberry seeds. The pulp is sweetened and then folded into the whipped cream and -voila! A beautiful pink cloud to sit atop your Financier.
To dress up the cupcakes I made some little meringue bows which were (oddly) inspired by my most comfortable t-shirt (kinda looks like this one). I'm not including the recipe in this post, but you can find it here, in "meringue kiss" form. I used a disposable pastry bag with the tip snipped off to draw the bows directly onto parchment paper. You could probably even use a zip-lock bag, as no special tip was used.
Financiers [click for printable version]
(adapted from the Joy of Baking)
Yields 12 financiers or 16 mini muffins
1/2 cup unsalted butter
1/4 cup all purpose flour
1/2 cup almond flour or finely ground almonds
3/4 cup confectioners' sugar
1/8 teaspoon salt
3 large egg whites
1/2 teaspoon vanilla extract
Fresh berries
Preheat the oven to 350 degrees with the rack in the center of the oven. Place the almond flour on a baking sheet and bake 6-8 minutes or until lightly browned. Remove from oven and let cool.
Increase oven temperature to 400 degrees. Place 12 rectangular or boat shaped tartlet molds on a large baking sheet. (Can also use mini cupcake tins and papers.)
Put 1/2 cup unsalted butter in a small saucepan over medium heat. Once the butter has melted let it come to a boil, swirling the pan occasionally. As it boils you will notice that foam will appear on the butter's surface. Continue to cook the butter until it looks clear and the milk solids have dropped to the bottom of the pan and have turned a deep brown. Remove from heat and immediately pour through a cheesecloth-lined strainer (I used a mesh sieve lined with a coffee filter). Let cool to room temperature. You will only use 1/3 cup of the browned butter in the batter. Use the leftover melted butter to grease the molds, using a pastry brush.
In a large bowl, whisk together the flour, almond flour, confectioners' sugar and salt. Make a well in the center and fold in the lightly beaten egg whites, vanilla, and the 1/3 cup browned butter. Fill each mold almost to the rim and bake for 4 minutes. Remove from the oven and place a few berries on top of each. Return the molds to the oven and bake a further 5-7 minutes or until the Financiers have become light brown on top and are springy to the touch. Remove from oven and let cool on a wire rack. These are best eaten the same day they are made. The batter will keep for several days in the refrigerator.
Raspberry Whipped Cream [click for printable version]
1/4 cup sugar
6 oz (about 1 cup) fresh whole raspberries
1 1/2 cups cold heavy cream
Puree the raspberries in a blender. Transfer the puree to a metal sieve perched over a small bowl and press berry pulp through with the back of a spoon or small rubber spatula. When finished, the seeds will remain in the sieve and should be discarded. Add the 1/4 cup sugar to the seedless raspberry puree, stir well and set aside.
In a large bowl, whip the heavy cream until stiff peaks form. Fold in sweetened raspberry puree with a rubber spatula. Continue to fold until evenly mixed and color is consistent throughout. Store in the refrigerator until ready to use.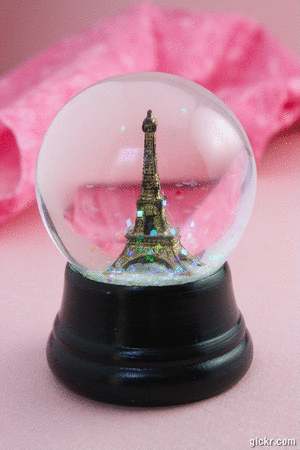 Je t'aime mon amis!